Monday, December 28, 2015 at 12:46PM
Oh good lord. Ok, I love end of the year posts. I love year long horoscopes. I love the week between Christmas and New Years where it just feels like I have ALL THE TIME and I can actually get stuff done.
But one of the facepalm parts of loving end of the year posts is that they exist. On the internet. And I have to look back at them and cringe a little. Here's last year's.
And my first reaction is...oh, sweety. Oh honey bear. Oh love bug, my current-1 self, girl, you were young and stupid. You thought 2014 had problems?
I don't like to be in the position of trumping one year's sadness with the next, but really. I mean, even my wedding count was off. By the end of the year, I would have been invited to seven weddings and attended five. Which really was like
But yeah, this year changed EVERYTHING. Challenged EVERYTHING.
The Update
First of all, I just need to say thank you to EVERYONE who supported me over the past few months. It's been really rough, and I wasn't in much of a place to thank you for it or respond to comments or anything. My surgery went well--my very talented doctor repaired a tear in my retina and cleared the blood, but that meant that I had to spend two weeks face down so that a gas bubble could support my retina. And because being face-down isn't the best-case scenario for the retinopathy to heal, my eye still bled a little after surgery, which meant I had no vision in that eye for six weeks after surgery.
And of course, the two weeks face down turned into three, with a fourth and fifth of progressive restrictions. I have to say, I'm starting to believe the whole power posing changing your confidence level thing, because I can testify to it in reverse. Spending three weeks without raising your head, constantly hunched forward, looking no one in the eye, never looking out the window or really being able to tell if it's sunny or raining or what--it does something to your brain. Maybe to your heart. It's crushing.
And pathetic. I needed so much help, and I am stupidly grateful that I GOT it--from my incredible family who sat with me and occasionally made fun of me and took me to movies with my special chair and a special mirror so I could actually watch them--YES, that kind of family--to my friends who kept me company and kept me fed (really hard to even microwave food when the microwave is higher than your waist). To my sister in law who kept me primed with suggestions for bingewatching and even people who messaged and emailed and generally sent love and wishes.
I didn't reply to everyone. I know that makes me an ass, but I read every one, and I appreciated every one.
Possibly, the biggest shout out actually goes to my editor, Mary Kate, for sending me my revision while I was face-down. This sounds terrible, right--stress on top of stress?--but honestly, having something to THINK about and WORK on while I couldn't even open a computer may have saved me. It definitely saved my mood.
I also know this update is overdue--but honestly, the news hasn't been great. I'm still facing the possibility of more surgery, although over the past few days my eye is clearing some of the blood that's in there, and that feels hopeful. Hope has been a slightly dangerous prospect for me, though, so I'm trying not to get too excited.
Phew. Ok, let's set that aside for a second, because despite this eye crap being the major theme of this year, it's not the only thing that happened.
Everything Else
My family rocked this year. My little brother got admitted to the MA bar (in addition to the PA one), my older brother got married in THE BEST wedding ever, and gave me a sister, which is amazing. There was a LOT of medical drama this year for family members, and everyone is healthy and happy as the year draws to a close. Like seriously, that alone is incredible. That alone, from some of the vantage points of this year, feels like a damn miracle.
And I can't say I had a terrible year, all told. I finished writing TERRA, the first in the Elementae series, and promptly sold it to my editor along with the second of hopefully four total.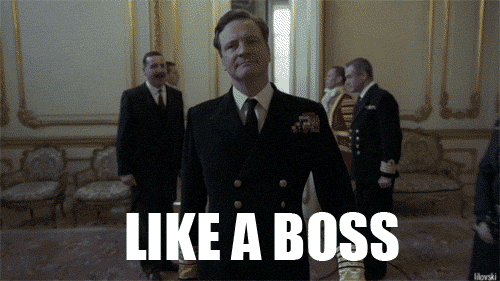 Lion Heart came out--and I WENT ON TOUR!!
BEST. TIME. EVER.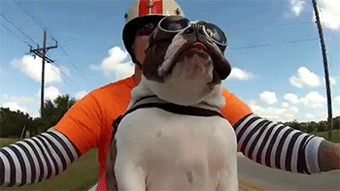 I've done some great revisions to TERRA, and I'm like a third of the way into AERA, the second in the series. Which, in a year when my eyeballs betrayed me, makes me feel pretty good.
Also, this whole eyeball-betrayal-crap had a silver lining. I have locked my diabetes down. For anyone who knows what this means, my A1C got down to 5.4% this year, which is...bananas. BANANAS. It is SO GOOD. Does that mean I'm fixed?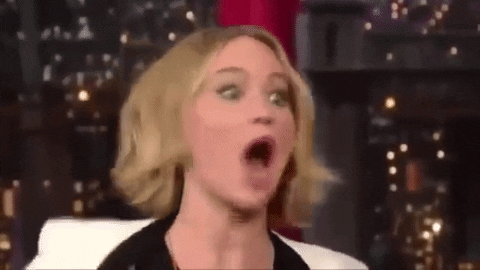 Thanks, JLaw.
But seriously, that was an accomplishment, and I'm TAKING it.
Also, I've been humbled and blown away by my students this year. I'm a teaching fellow/assistant for two different courses, and I have been so inspired by the courage, passion, ability and generosity of students there. I started teaching at Brookline Adult Education, and good lord, that was revealing. I'm barely paid to be there (usually cab fare was almost equal to my pay, which eye stuff often made necessary), and I was expecting to phone it in, to be annoyed and above it and all the other bratty misconceptions I had.
And I STUPID LOVED IT.
Which kind of made me feel all,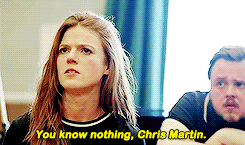 Which, I figure, for a teacher, is actually the perfect assumption.
So I know for sure that 2016 will bring more weddings. Hopefully it will also bring those humbling surprises, those startling, beautiful moments when I know I'm loved and not alone, those tiny triumphs in the face of pain and problems.
And books. Let's hope it brings many more books. And maybe a little o' this:
Because who doesn't need a breakdancing bear. Really. Don't say you, because it's not you. You need a breakdancing bear in your life.
Much love,
Annie
AC Gaughen
|
1 Comment
|
51 References
|