Friday, March 20, 2015 at 1:07PM
Hey Team Awesome,
So, I don't say this as much as I should, but I'm always FLOORED by the people who seriously love my books. I've wanted to be a writer since I was this big:
And I remember books that I LOVED. Like how at the end of Libba Bray's THE SWEET FAR THING I sat in my bed at about 2am and cried, clutching the book tight to my chest like the most literal of life preservers.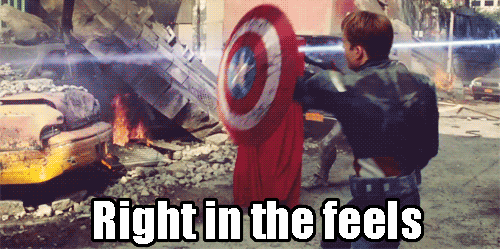 I remember the rush of literally CONSUMING every Tamora Pierce book ever written. I remember writing on my calendar when the His Dark Materials books were coming out. I remember obsessing over Anthony Horowitz and Meg Cabot and wondering if I was having more fun in books than in real life.
So it's pretty damn crazy for me to see people having the same kinds of emotions for my books. Because I get that. And there is nothing that I am more deeply grateful for.
So, I'm doing a preorder promotion, and this is straight up for my fans. It is chock full of spoilers (of SCARLET and LADY THIEF, not LION HEART). And LOVE. Consider it a balm to ease your aching hearts after the pain (I know, I know, I'm sort of sorry!) of LADY THIEF's end.
SO LETS GET TO THE POINT.
In LION HEART, there is mention made of five letters that Rob writes to Scarlet after the end of LADY THIEF. She doesn't receive them until way later, so they don't impact the story. I think they give away one tiny piece of information that you would otherwise discover in LION HEART, but it's not shocking or anything. In the book, she only reads the last one.
So I wrote the other four. For you guys. And you can read them if you preorder the book!
What to do:
Email anniesbookstuff@gmail.com with something attached that shows you preordered the book. Confirmation, receipt--these all work! You can preorder at YOUR LOCAL INDIE, BARNES AND NOBLE or AMAZON.
Also, if you preorder from Buttonwood Books, I can SIGN it at my launch party in May. Preordered and signed! Boom!

You don't need to include your name or email at that point--I'll send you back a form to fill out. This is because A) it will be easier for me to keep track, b) it will show you I got your email, and C) it will be an easy way to COUNT.
Because COUNTING matters.
I have FOUR letters. Every book you preorder counts once, and here's the trick:
Letter #1 will be released to you immediately.
Letter #2 will be released if I receive 35 preorders. Not a huge hurdle guys! Tell your friends. I'm pretty sure 35 of you have ALREADY preordered, so just get what you're due ;-).
Letter #3 and Letter #4 will be released....well, I'll tell you when you hit 35 preorders.
THERE ARE MORE SURPRISES IN STORE IF YOU SURPASS THESE DEMANDS!
tagged
fan promotion,
fans,
preorder,
promotion